Welcome to my Blog!
My name is Amanda and I'm a stay at home mom of 2 kids. Lily-ann & Owen. I also work from home with the Motivated Moms team. In this blog I will explain a bit about how I found the Motivated Moms team, when I joined, and the success I've had building a business right from my own home!
To visit my website click on the picture: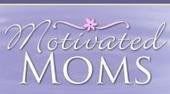 I absolutely love being a mom – best job in the world! Of course there's hard days. My daughter is 4.5 years old, and my son is 2.5 years old.
I look forward to writing future blogs that can offer you great tips and advice.
Have a Fantastic day!
Amanda Drover
Proud Member of Motivated Moms since January 2008
www.themotivatedmoms.com
MOMS HELPING MOMS WORK FROM HOME!
www.twitter.com/amandadrover
www.facebook.com/amandadrover2010

Email: Amanda_J_Drover@hotmail.com